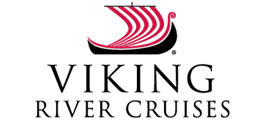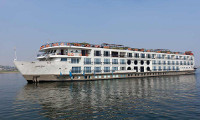 MS Mayfair- Old
MS Mayfair- Old
Overview
Float along the life-giving Nile on MS Mayfair, enjoying comfort and style the ancient pharaohs could only dream of, and witness the monuments of ancient civilizations that once flourished on its banks.
Activities
Ride a camel near the pyramids at Giza, sample local Nubian cuisine, take in traditional performances of folk music and dance, see the treasures of King Tutankhamun, sail a felucca on the Nile, and enjoy a sound and light show at Abu Simbel. These in-depth experiences are included as an essential part of discovering more about the places through which you cruise, and each activity is planned specifically to illuminate each itinerary.
Sometimes you want to dig a little deeper. We offer a series of onboard multimedia talks to shed light on the history and culture of the places you visit. Topics may include Egypt's 5,000 year old dynasties, hieroglyphics, ancient Egyptian building techniques, archaeological excavations of Egypt's treasures, and key words and phrases in the local language. These presentations provide a context for your own observations, enhancing your travel experience.
Ship Highlights
The Lounge
With floor-to-ceiling glass windows and large, comfortable chairs, the Lounge is the heart of the ship - a gathering place for guests to view the scenery, have a drink, take in lectures and lore, and enjoy local music.
The Restaurant
Gaze at breathtaking scenery through the Restaurant's panoramic windows as you dine on regional specialties and contemporary cuisine. The atmosphere is casual yet elegant, with high-quality table linens, china, cutlery and glassware at every meal.
The Pool and Sun Deck
Complete relaxation is yours in our onboard spa facility. Enjoy gorgeous views and use of the sauna, jacuzzi and massage services.
Deluxe Stateroom
Enjoy hotel-style amenities and sweeping river views from every stateroom.
Lobby
As you embark your ship, marble floors, chandeliers and a breathtaking lobby welcome you to the Nile's most elegant river cruise ship.
Lounge Terrace
Take in gorgeous river views and fresh air on our Lounge Terrace.
Dining
For breakfast, choose from our selections of pastries, cereals, breakfast meats, egg dishes, fresh fruit and selected cheeses. At lunch, select from the soup and sandwich bar, or a choice of entrees and dessert. And for dinner, you are treated to a five-course menu with regional specialties. You may also select from our regional wines to perfectly complement your meal. And wherever you sail, you will find enhancements reflecting your itinerary-it is all part of experiencing the local culture.
Ship Features
All staterooms are outside with river view
All decks have deluxe staterooms with large windows
Private bathroom with bathtub & shower
Flat-panel television with an infotainment system & satellite
Telephone, refrigerator, safe, hair dryer & air conditioning
Bottled water replenished daily
Sun deck with shaded sitting areas, pool & jacuzzi
Restaurant with panoramic views
The Lounge & bar
Library & onboard boutique
Spa & massage services
Internet service & laundry service
Voltage: 220V
MS Mayfair- Old
Deluxe Stateroom
Description
Deluxe staterooms are outside with river view Deluxe staterooms have hotel-style beds Large picture window that opens Private bathroom with bathtub & shower Air conditioning Telephone, refrigerator, hair dryer & safe Flat-panel television with an infotainment system & satellite
Suite
Description
Suites are outside with river view Suites have hotel-style beds plus sofa Suites have a veranda & large windows Private bathroom with bathtub & shower Air conditioning Telephone, refrigerator, hair dryer & safe Flat-panel television with an infotainment system & satellite
Please note: Stateroom images and features are samples only. Actual furniture, fixtures, colors, configurations and window/porthole views may vary.
MS Mayfair- Old
Please select the deck plan you will like to see below:
Lower Deck

General
Viking River Cruises-traveling with the best
When you cruise with Viking you sail with the world's leading river cruise company, and you enjoy the rewards of more than 175 years of heritage and a level of expertise second to none.
Inspiring destinations, beautifully crafted itineraries, expert tour guides, luxurious ships, fine cuisine, excellent service, remarkable value-our success is defined by all these things, and something else, too: personal attention to every detail. It's the way the bartender has your drink ready for you, at just the right time. It's the gentle guidance from your tai chi master in a lesson you take while sailing along the Yangtze. It's the handwritten directions from your concierge to the best coffeehouse in Vienna.
At Viking, we never forget that looking after you is why we have become the world's favorite river cruise line, and why our guests return to cruise with us again and again. Indeed, it is our guests who are our greatest ambassadors, making us the most honored river cruise line in the world.
If you have experienced the pleasure of traveling with us, then you will appreciate what makes a river cruise with Viking so special. And if that experience is still ahead of you, then it is one you are sure to enjoy.
The Most Award-Winning River Cruise Line
We have consistently placed high on competitive rankings like Conde Nast Traveler's Gold List, Reader's Choice and Best Small Ships awards; and Travel + Leisure's World's Best; we have also been honored by prestigious international organizations like the World Travel Awards. Meanwhile, travel agents have recognized us with awards including TravelAge West's Best Line for River Cruising and Travel Weekly's #1 River Cruise Line. And Viking is featured in National Geographic's The 10 Best of Everything.